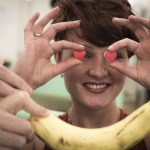 'BRIGHTLIGHT Caregiver study'
What were our aims?
We wanted to see if there was a relationship between the amount of specialist care young people receive and their main caregivers information and support needs.
What did we do?
Young people in the cohort were asked to nominate their main carer to complete a questionnaire. The Carer Questionnaire focused on information and support needs and was adapted specifically for the study based on unmet needs reported in caregivers of older adults. The questionnaire is freely available under licence via this link. 
Principal component analysis reduced the questionnaire to five dimensions: support received; satisfaction with support; information provided; opportunities to make decisions about treatment; and services provided for caregivers. These were used as dependent variables in subsequent regression analysis, with the levels of care from the TYA Cancer Specialism Scale as the independent variable.
What were our findings?
A total of 830 young people were part of the BRIGHTLIGHT Cohort, of which 514 (62%) caregivers returned a questionnaire. Four hundred and seventy-six responses out of 514 returned questionnaires (92%) could be linked to the location of young people's care and were included in the analysis. Most caregivers were white (89.7%), middle aged (71.1%), married/cohabiting (78%) mothers (80.2%). The Adjusted analysis indicated that caregivers of young people who had ALL or SOME of their care in a TYA-PTC had more satisfaction with support and also with services specifically provided for carers. Those who had SOME-TYA-PTC care had greater satisfaction with information but less opportunity to be involved in decisions.
Caregivers of young people who had no TYA-PTC care, i.e. treated solely in adult or children's cancer units had the most unmet information and support needs. The full, published findings of this study can be accessed via this link.