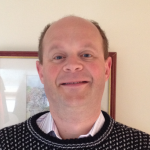 DAN STARK
Medical Oncologist
Dan Stark trained as a medical oncologist in Cambridge, London and Leeds.  He has been the medical lead for the cancer service for young people in the Yorkshire region since about 2006. He has played his part in building a specialist clinical service for young people in Leeds since the late 1990s. He has been at the heart of several European initiatives in TYA cancer since 2010.
Dan oversees a small local research programme mainly about patient experience, using quality of life data in clinical practice, and novel models of follow-up after cancer.
In Brightlight Dan was on the committee developing and delivering the trial, involved in several of the papers and dissemination events, and supported the team in Leeds to be among the top recruiting centres. 
Dan supports the evolution of health service policy for TYA cancer care. He treats young people with testis cancer or sarcomas, and also supports adult clinicians looking after TYA if they find that helpful.