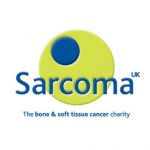 'SAM: Sarcoma Assessment Measure'
SAM: the development of a Sarcoma Assessment Measure
Research team:
Rachel Taylor, Ana Martins, Lorna Fern, Jeremy Whelan, Rachel Windsor – University College London Hospitals NHS Foundation Trust
Julie Woodford, Craig Gerrand – The Royal National Orthopaedic Hospital
Lesley Storey – Queens University, Belfast
Mary Wells – Imperial Hospital Healthcare NHS Trust
Maria Onasanya, Lindsey Bennister – patient representatives
Background to the study
Introducing patient-reported outcome measures (PROM) into clinical practice is known to improve patient-clinician communication and thus may impact on patient experiences and outcomes. Selecting the questionnaire that best represents the patient's experiences is the most important factor for successfully introducing PROMs. While there are many generic cancer PROMs these may not capture issues that are important to patients with sarcoma. The sarcoma-specific PROMs that are currently available have only been validated for children and young people with bone tumours (Bt-DUX) or subtypes of soft tissue sarcoma.
What are our aims?
The aim of this project is to develop and validate a sarcoma-specific PROM – the Sarcoma Assessment Measure (SAM) and to develop a strategy for maximising its utility in practice.
This is a mixed methods study based on recommended methodology for developing a PROM comprising of three phases:
Phase 1: Developing SAM
      Stage 1: item generation
      Stage 2: item reduction
      Stage 3: pre-testing
Phase 2: Psychometric testing of the questionnaire
Phase 3: Developing a strategy to implement SAM into clinical practice
What are we doing?
What have we found so far?
[This section is currently being updated – please come back soon for more details]